Welcome to County 8 Pottery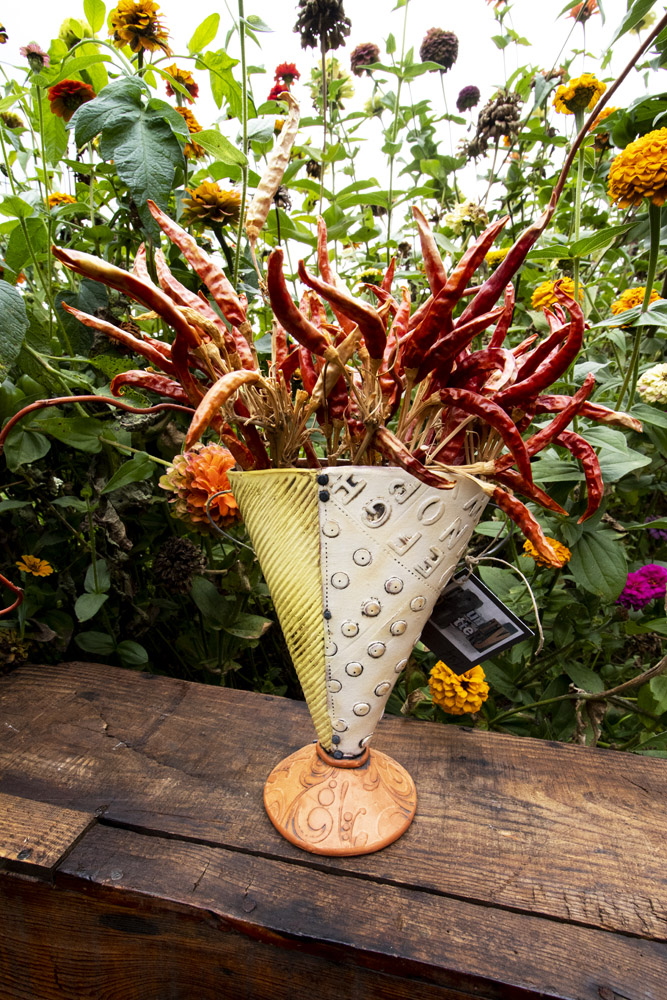 Ann Ohotto Thompson is a potter and artist that works in red earthenware clay and primarily makes functional wares such as mugs, platters, olive oil decanters and other functional items.
Each piece is hand constructed from a slab of highly textured clay and finished with bold colors and black patina details.
Ann has been working in clay since 1999 and in 2016 she set up her home studio. In 2021 she opened County 8 Pottery gallery to the public. 
Ann has a passion for creating and helping people find a functional piece of art that people can use in their everyday life.
Each piece of pottery is a small monument of intrigue, vibrant colors and delight.
Make an appointment today!